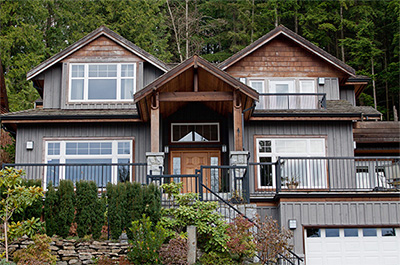 Striving to be the top home renovation company in Vancouver, at Canadoo Enterprises Inc. we pride ourselves on offering quality services and conducting business with the utmost integrity and passion. Our customers' goals are our top priority and each of our home renovation projects starts with a solid foundation of communication with our clients so our experts will understand your vision to implement your dream renovation.
Kitchens, bathrooms, and indoor and outdoor living spaces are expertly transformed when you hire Canadoo for your home renovation. No job is too big or too small for our team of designers, planners, and contractors who are dedicated to easing you through your entire renovation project. From the earliest planning and budgeting phases to design and construction, Canadoo offers industry-leading skills and expertise to make your renovation dreams a reality.
Regardless of your project, Canadoo can help. We are industry experts with all manner of home renovations and builds including
Plus, our team at Canadoo knows that home renovations can be challenging at the best of times. We are dedicated to taking the stress out of your home renovation by offering unprecedented service and support. Each of our customers has our undivided attention – our personalized service, open communication, and industry expertise make us among the most sought-after home renovation companies in Vancouver. If you're looking to revitalize your home, contact us today and experience the quality, integrity, and skill of Canadoo Enterprises Inc. home renovation services.