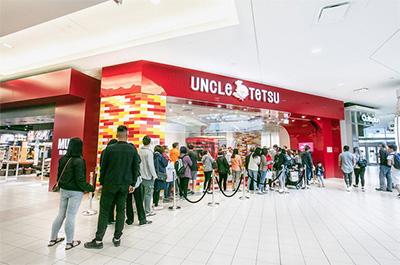 Restaurants, hair salons, offices, and more – when it comes to commercial renovations, Canadoo Enterprises Inc. has you covered. With a team of dedicated professionals who live the Canadoo values of integrity, quality, and service, there's no better reason to choose Canadoo for your commercial renovation project.
You're looking to revitalize your business with a commercial renovation, and we're listening. Our customers know we offer unparalleled service that means you have our undivided attention. From the early planning and budgeting stages through design and project implementation, Canadoo employs a team of experts that can make your commercial renovation dreams a reality.
The secret to our success? Well, that's our customers of course! Ultimately, your vision for your space it what makes our team really buzz. At Canadoo, we are dedicated to close collaboration with our clients to ensure your commercial renovation meets your needs, desires, and expectations.
So, whether you want to attract new business to your restaurant by making a stunning style change, or you need a more functional, efficient office, we have the services and skills to succeed. We always start by listening carefully to your unique vision, and then we work closely to develop and implement your commercial renovation project efficiently and effectively.
Our commercial renovation experience runs the gamut, and we know we can help you with any manner of commercial renovation project.
When you trust Canadoo Enterprises Inc. with your commercial renovation, you are trusting one of Vancouver's leading providers of quality, trustworthy home and commercial remodelling services.