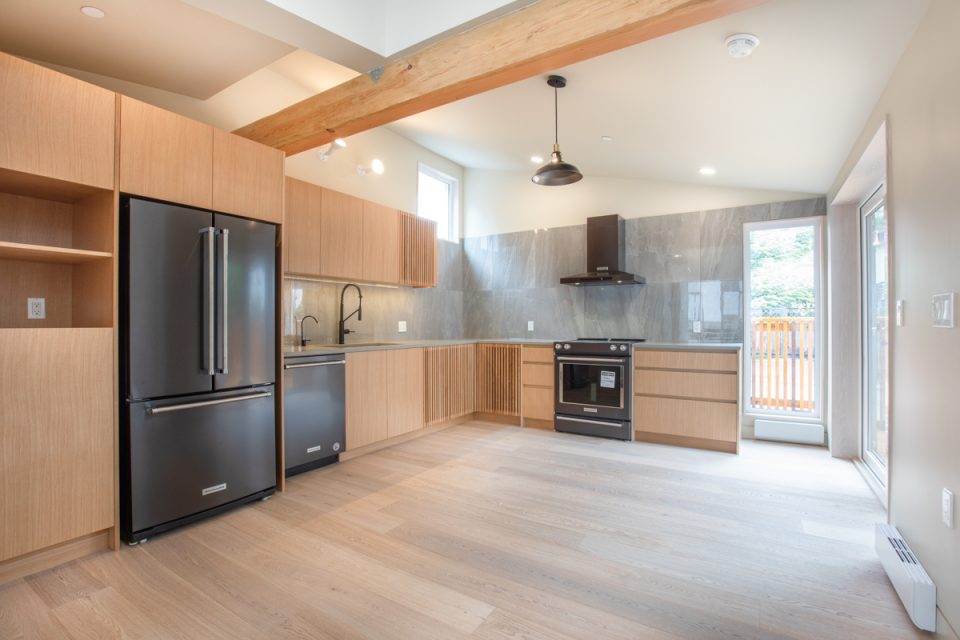 How to Choose Flooring for your Home
When it comes to home renovations, there are so many options available that it can be a daunting task to find the right flooring for your home.  Depending on your material and style preferences as well as function and budget, selecting the best flooring is more complicated than simply finding a look that you like.  With that in mind, this guide will address many of the key considerations you need to make so you don't have to guess about how to choose flooring for your home. 
Budget
Not all flooring is priced the same.  On the cheaper end of the flooring spectrum, laminate options are the go-to.  You can choose styles that look like hardwood at a fraction of the cost – you can even find bargains where you'll pay less than $2 per square foot.  Engineered wood flooring gets a bit more expensive, particularly as you look at more exotic woods, but these options are still affordable and range between $2 and $5 per square foot.  High quality laminates and vinyl tiles will also land you closer to the $4 or $5 per square foot price.  The most expensive flooring options tend to be exotic hardwood floors made from mahogany or Brazilian cherry, as well as premium laminate or vinyl floorings.  Ultimately, if you know your budget, you can focus your search on systems that fall in your price range.
Function
Next, think about the room or rooms where the flooring will be installed. Is it a high-moisture space? Is it a high traffic area? What about pets or children? When flooring rooms such as the kitchen or bathroom or areas in the basement, you want to choose a flooring system that can stand up to moisture. Concrete, ceramic, or porcelain or vinyl tile floorings are great options for high moisture areas. If moisture isn't a consideration, most types of flooring will be suitable – but there are still some questions to be answered.
If you want a floor that will stand up to high traffic, pet stains, or the whims of children, more durable flooring systems such as ceramic or porcelain tile are also great. If you want durability as well as versatile style options, laminate and plank vinyl flooring are also great options. Also, you may shy away from carpet because of potential stains, but if you're less concerned about spills and accidents, carpet flooring is long lasting.
Maintenance
Finally, remember that all flooring systems require regular care and attention. Vinyl flooring and laminate flooring tend to require the least maintenance – regular sweeping and occasional damp mopping will usually suffice. On the other hand, hardwood floors are more susceptible to scratches and may need to be refinished from time-to-time. Regardless of the type of flooring system you install, remember to follow the manufacturer's guidelines for cleaning and maintenance to ensure the longevity of your floors.
Now that you have a sense of some of the most common factors to consider when choosing flooring for your  home, you can easily focus your search to find the right style for any room.