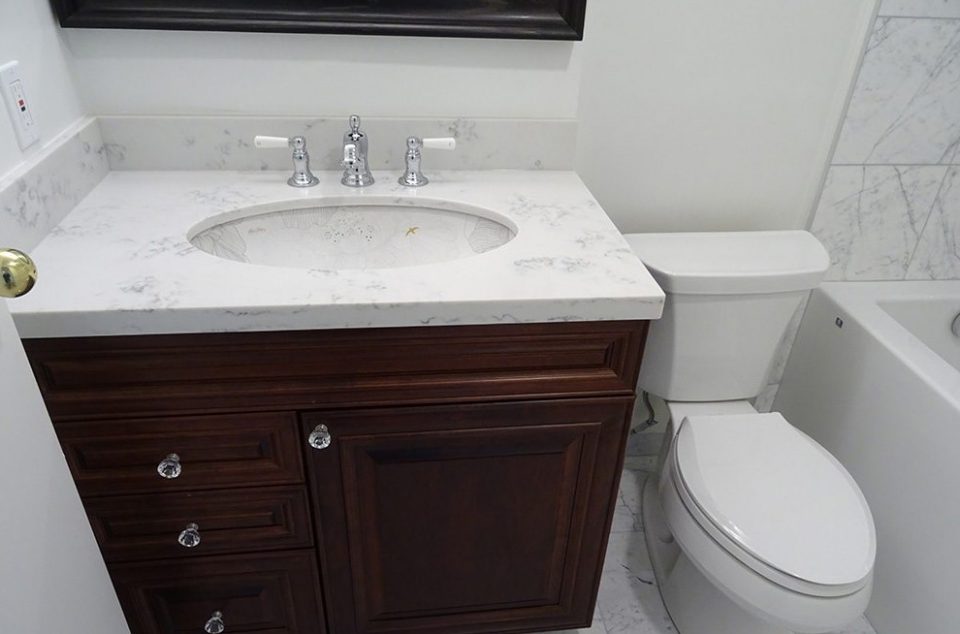 Basement Renovation Ideas
An unfinished basement offers a unique opportunity to expand the living space of your home.  In the past, the basement may have been a forgotten space for storage, laundry, or other utilitarian purposes, but today's basements serve much more variable purposes.  From extra bedrooms to games rooms, suites, and everything in between, the following basement renovation ideas may give you an idea of how to make better use of your unfinished space.
Playrooms, Games' Rooms, Home Theatres Galore!
Your basement renovation may be the perfect opportunity to create more space for entertainment.  Maybe you want a room where your kids can play and not mess up the main living area of your home, or maybe you want an adult games' room where you can play darts or billiards.  There is even a growing trend to convert basements into home theatres.  Your imagination can really run wild when renovating your basement.
A kids' playroom can be built with slides, climbing walls, and even monkey bars so that your children can be active even on a cold or rainy day.  Also, consider how to incorporate storage for toys and games to keep your home more organized.  If you build a home theatre, you can get a big screen TV or projector, rows of reclining chairs, and an impressive sound system. 
Add Liveable Rooms
A basement renovation is also a great opportunity to expand the living space of your home.  Added bedrooms or living rooms are a common choice.  If your family is growing, you want more room to relax, or you have regular houseguests and you want to make them comfortable, adding an extra bedroom or living room might be your ideal solution.  Even smaller basements can be renovated to add more living space.  For a bedroom, consider a Murphy bed and creative storage solutions.  For a living room addition, consider keeping the basement living room more casual with a more formal living room on your main level.
Health and Wellness…or Maybe a Place for Drinks!
You could convert your basement into a home gym, or you could make the real adult choice to create a bar or wine room. A moderate to large sized basement is ideal for a home gym. You'll want to choose a durable flooring option to protect surfaces from heavier equipment; but, you don't need to get too fancy with your gym either. Some free-weights and other simple equipment combined with a TV to follow online workouts might be all you need. On the other hand, if the gym isn't your thing, you could renovate your basement into a bar with cabinets, countertops, stools, and even a keg tap. For the "more sophisticated" alcohol connoisseur, the basement is often the perfect location for a wine cellar. Temperatures tend to be cooler and you can install multiple wine racks and even wine fridges to display your favourite varieties.
As you can see, there is so much you can do with a basement renovation. If you know what you want to do with the space, work with a professional contractor to ensure you create the space you want on a budget you can afford.