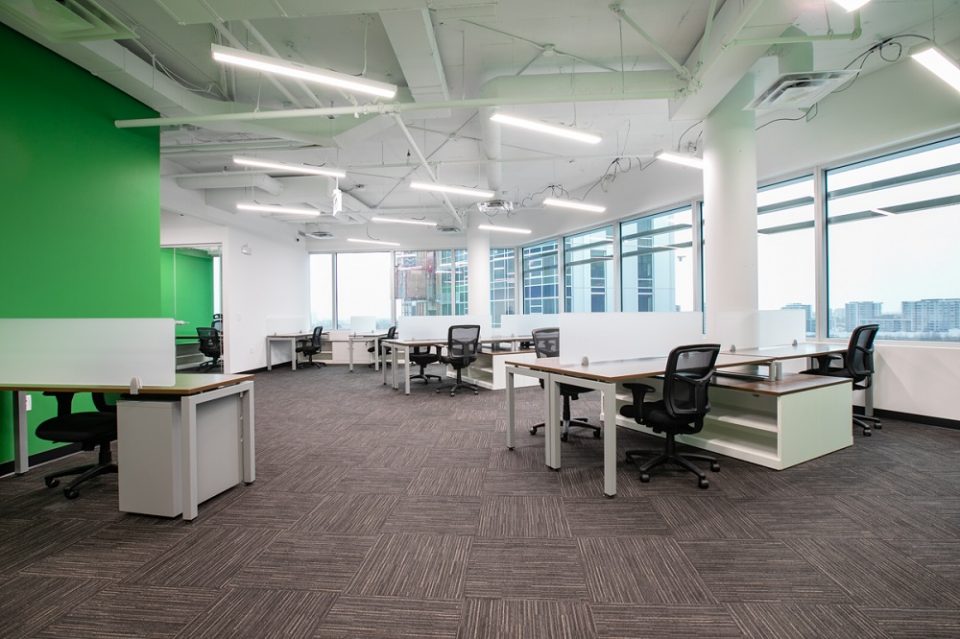 When you want to inspire your employees and impress clients, an office renovation may be just what the doctor ordered.  Depending on your schedule and budget, there are many office renovation ideas that can transform your space into a workplace that is not only aesthetically pleasing for staff and visitors, but also into a more functional organized space.  Let's look at just a few office renovation ideas that can motivate your team to work and feel better when they're on the job.
Take a Break or Breakout
The traditional idea of a break room is one area that can completely transform your office.  In the contemporary office, a break space is a necessity but it doesn't necessarily need to fit into the conceptual box of "a space to take a break."  In fact, in many of the most successful offices, the idea of a breakout space is emerging.  These areas are defined as any space that provides a fresh place to re-focus on the demands of the day.  The creative design of breakout spaces allow for an informal work area that inject some liveliness through non-traditional uses of colour, seating, and arrangement to allow staff to breakout of daily routines and feel inspired.
Together is Better
Since the concept of the open office design took hold, developing collaborative work spaces has dominated trends in office renovation.  During your remodel, consider how you can optimize collaboration while also integrating ergonomic design.  Sit-to-stand desks are an increasingly popular design choice, especially as we're more aware of the impact of sitting for prolonged periods.  "Sitting is the new smoking," is a relatively new concept, and business owners are learning that taking care of staff means more productivity.  Adjustable workspaces with ergonomic equipment can be shared between employees in a space that allows them to work together effectively.
But Privacy Pays Too
Even though the open concept is great for collaboration, employees are certain to have different capacities and working styles.  What promotes productivity for one employee may stifle another.  Incorporating a variety of office designs into your renovation will allow you to create a workspace that addresses a variety of working styles.  Developing some shared, private work spaces will provide for those employees who require peace and quiet to succeed, as well as giving teams a quiet place to meet away from the sometimes loud and bustling environment of the open concept office.
Be Creative
Finally, get creative with design elements in your office.  Move away from traditional fluorescent lighting by maximizing natural light to create a bright and inspiring office space.  Consider how you can also incorporate colour into your office redesign – white walls and grey carpets are less than inspiring design choices.  Collaborate with your designer to decorate your office in such a way that your décor amplifies your brand while brightening the mood of your space.