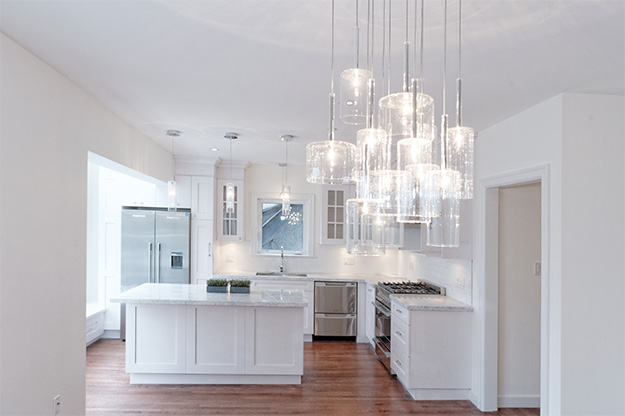 Widely recognized as one of the most beautiful cities in the world, Vancouver is home to an internationally diverse population of people who love the city for its urban amenities as well as access to unparalleled natural beauty. And though Vancouver is inarguably stunning, condo owners want their home to be equally stunning. So, what is the cost of condo renovation in Vancouver? Many factors will influence the cost of condo renovation, but let's discuss typical costs and construction considerations for each room in your Vancouver condo.
Kitchens
Kitchens tend to be the most expensive renovation for condos. Cabinets and countertops, flooring and baseboards, lighting, appliances, and drywall, tiling, and/or painting are all elements that may undergo renovation in our condo. As you can imagine, the costs of each of these elements can vary significantly but a typical kitchen condo renovation in Vancouver will range from $20,000-$30,000 and sometimes more.
Bathrooms
Bathroom renovations can also be on the more expensive end of the spectrum, particularly if you are replacing fixtures such as bathtubs, showers, toilets, and sinks. You'll also want to factor in the cost of finishing features such as tiles, flooring, baseboards, and lighting. A beautiful bathroom mirror can make help your bathroom condo renovation in Vancouver make a major impact, but often at a cost. All combined, expect your bathroom renovation to hover around $10,000-$15,000 for a total overhaul.
Living Spaces
Living spaces such as dining rooms, living rooms renovations, and bedrooms tend to be the most affordable. Depending on the scope of your project, you're going to need to consider the cost of flooring, drywall repairs and paint, window coverings, and possibly even furniture. These living spaces can often be renovated for under $15,000.
Of course, the cost of every renovation will depend on your unique goals and budget. Many Vancouver condo renovation costs can be much higher or even much lower than the numbers indicated here. Luxury fixtures and appliances alone can cost thousands of dollars, but you can often save money with your renovation by refurbishing your fixtures or purchasing more affordable (or even used) appliances.
Ultimately, careful planning is the only way to truly get a sense of the costs of a condo renovation in Vancouver. Working with qualified professionals including contractors and designers can help you get a clear picture of your costs. Remember even a small condo renovation project can have a huge impact, not only on your personal enjoyment of your space but also on the resale value of your condo. Start by setting clear renovation goals and researching the costs of materials, design, and installation so that you can negotiate your renovation within your budget – no matter how large or small.