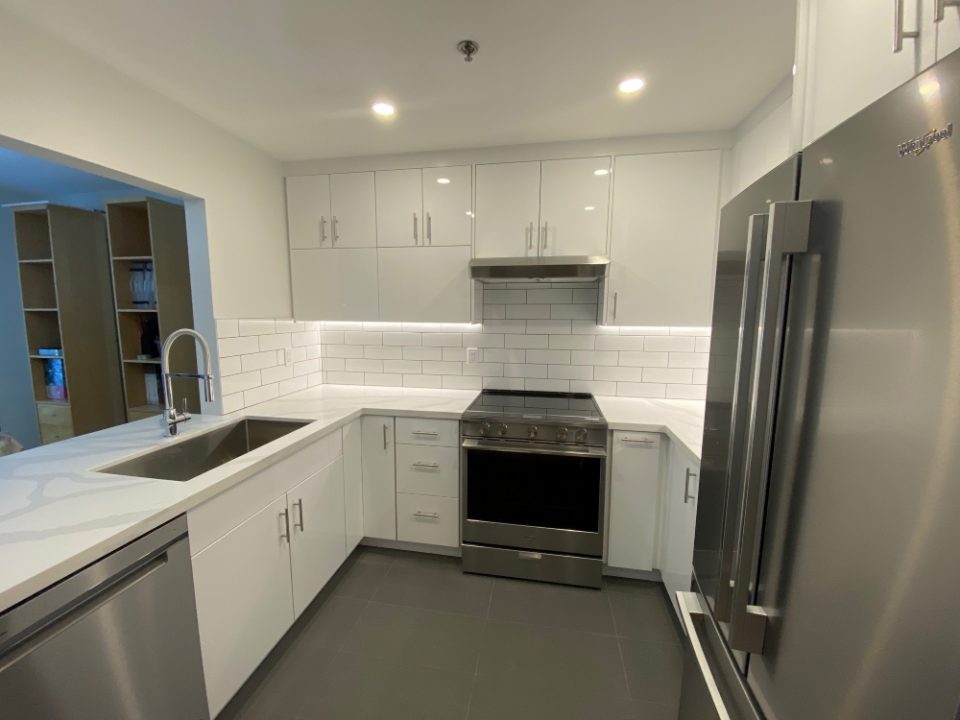 The kitchen is one of the most important rooms in a home. It's where we cook, eat, and gather with our family and friends. However, over time, it can start to look outdated and in need of a renovation. If you're thinking about renovating your kitchen, you may feel overwhelmed and not sure where to start. With so many decisions to make, it can be challenging to know what's important. That's why we've compiled a list of tips for kitchen renovations to help guide you.
Plan your budget: One of the most crucial things to do when considering a kitchen renovation is to set a budget. This will help you decide on the materials and appliances you can afford and what changes you can make to the kitchen. You don't want to find out halfway through your renovation that you have run out of funds. So, before you start, make sure you have a clear budget in mind.
Know the style you prefer: Next, it's important to think about the design or style of your kitchen. Do you prefer a modern, minimalist look, or are you more drawn to a cozy, rustic style? Knowing the design you like will help you choose the right cabinets, countertops, and appliances that match your aesthetic. It's also a good idea to look online or in magazines for inspiration.
Consider the layout: Another vital consideration is the layout of your kitchen. The layout will impact how you move around the room and can affect how functional it is. It's a good idea to consult with a professional designer or contractor who can help you create the best layout for your space.
Focus on functionality: When renovating your kitchen, functionality should be a top priority. Consider how you use your kitchen and what your needs are. Do you need more counter space, or do you need additional storage? These requirements will help guide your renovation and will ensure that your kitchen is as functional as possible.
Invest in quality finishes: Lastly, it's essential to invest in high-quality finishes that will stand the test of time. This includes durable countertops, reliable appliances, and long-lasting cabinets. These finishes will not only make your kitchen look beautiful but will also increase its value and lifespan.
Renovating your kitchen can be a challenging task, but with these tips in mind, you'll have a better idea of what to expect. Remember to plan your budget, decide on the style you prefer, consider the layout, focus on functionality, and invest in quality finishes. With the right planning and execution, your kitchen renovation will turn out to be a success, and you'll be enjoying your new space in no time.