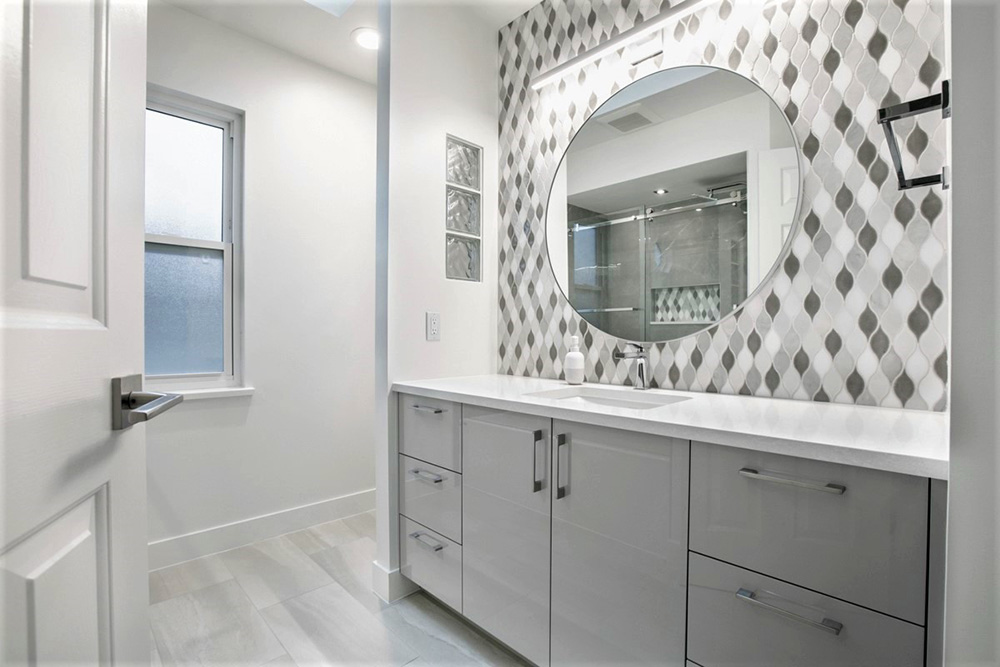 Bathroom renovations can be a costly and overwhelming task, but it can also be a lot of fun to bring your vision to life. Whether you want to add luxury touches to create a peaceful spa-like experience or need to update your outdated fixtures, there are lots of bathroom renovation ideas to help you achieve your desired look in 2023. Here, we'll discuss the latest and most innovative bathroom renovation ideas for the new year.
Intelligent Toilets:
If you're looking for a bathroom experience that's modern and luxurious, you'll love the intelligent toilet trend. Smart features in new toilets offer motion sensors, heated seats, and automatic cleaning, among other things. You can customize the temperature and preferred settings for your comfort. Some models even offer hands-free flushing.
Modern Vintage:
A popular trend that makes a comeback in 2023 is the modern vintage. That means combining a vintage aesthetic with modern features. Think of marble tables, freestanding tubs, and brass and bronze fixtures combined with a contemporary showerhead. Vintage flooring tile patterns are also back in style, offering a vintage yet modern look.
High-Tech Lighting:
The right lighting can quickly transform your bathroom into a relaxing oasis. In 2023, expect to see high-tech lighting incorporated into bathroom designs. Wall-mounted LED lighting fixtures or installed cabinets with built-in lighting brighten up your bathroom and make it look bigger and brighter. You may also combine different lighting techniques such as recessed ceiling lights, chandeliers, or pendant lighting.
Natural Elements:
Bring nature into your bathroom with natural materials like stone, wood, and plants. Use bamboo or wood panels to create a spa-like atmosphere. You can also create a green corner or a hanging succulent garden to make your bathroom more inviting.
Custom Storage:
Custom storage solutions in your bathroom can help bring order to the chaos and streamline your morning routine. Using pull-out drawers and hidden cabinets under the sink, you can hide clutter and store towels and toiletries in an organized fashion. A built-in cabinet or shelf might also work best against a wall to hold essentials.
A brand new year offers exciting opportunities to revamp your bathroom and transform it into a luxurious space with comfort and functionality in mind. From adding smart toilets, lighting features, and natural elements, to creating custom storage solutions and combining vintage with modern touches, there are numerous bathroom renovation trends that would make your space feel like a spa-like retreat in 2023. Don't hesitate to incorporate a personal touch so that your bathroom renovation is an extension of your style and personality.