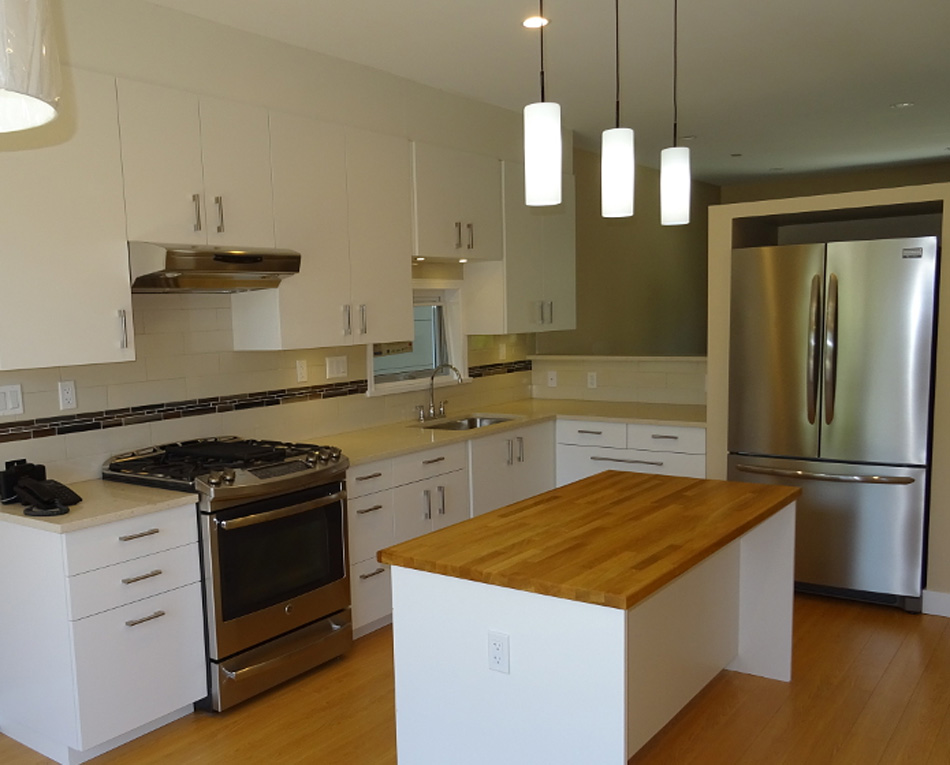 The costs of a basement renovation project can vary widely, depending on many factors. Are you freshening up a basement office, or planning to install a self-contained suite? How many square feet of space will you be renovating? What features will you need to install, and how much do you plan to alter the existing floor plan? Let's look at some of the projects you may be considering and get a sense of how they might impact your budget.
Big Budget Renovations
When you are planning your basement renovation costs, some projects are going to cost a lot more than others, and it's a good idea to get a rough sense of how much you will need to set aside for "big ticket" expenses before you decide on smaller details. This is especially important for large projects like building in a basement suite. The most expensive costs you are likely to face are:
Plumbing: Installing plumbing for a full basement suite can cost as little as $10,000 to over $35,000, depending on your needs and what plumbing features already exist in your basement.
Foundation repair: If your basement has a solid foundation in good repair, this may not even be a consideration for you. However, if your foundation is damaged or not sufficient for the project you are considering, you may be looking at expenses upwards of $25,000. This is an important item to get a proper assessment and quote on.
Waterproofing: basements sit below ground level, by definition, and waterproofing is essential if you don't want to face serious issues with flooding or water damage in the future. Again, if the existing structure is waterproof you may spend very little, but fully waterproofing a basement unit can again set you back up to $25,000.
Mid-level Costs
Other aspects of your renovation project will still be a considerable portion of your budget, but will be less than those noted above and you will have more flexibility in contractors and final costs. Mid-level projects include:
Framing
Electrical work
Insulation and drywall
Ceiling and flooring finishing
Installing built-in appliances and fixtures
Finishing
It's possible for any of these projects to come in under $5000 each including labour and materials costs, and often much lower, depending on the scope of the work you need to complete and the materials and provider you choose. However, don't forget that you will get what you pay for, so choose a reputable, licensed, and well-insured contractor.
Finishing touches
After you put in the big work above, the final touches in a renovation are mostly aesthetic, and will involve painting, decorating and furnishing the space. This is entirely up to you and your remaining budget, and how much you want to DIY versus hiring professionals.
Ultimately, a full basement renovation to a built-in suite can cost upwards of $100,000 depending on the size of the space and the scope of the work. Smaller projects will have substantially smaller budgets. Again, consult a good, trustworthy general contractor or three and get fair quotes for the work you want to accomplish, so you can plan accordingly.