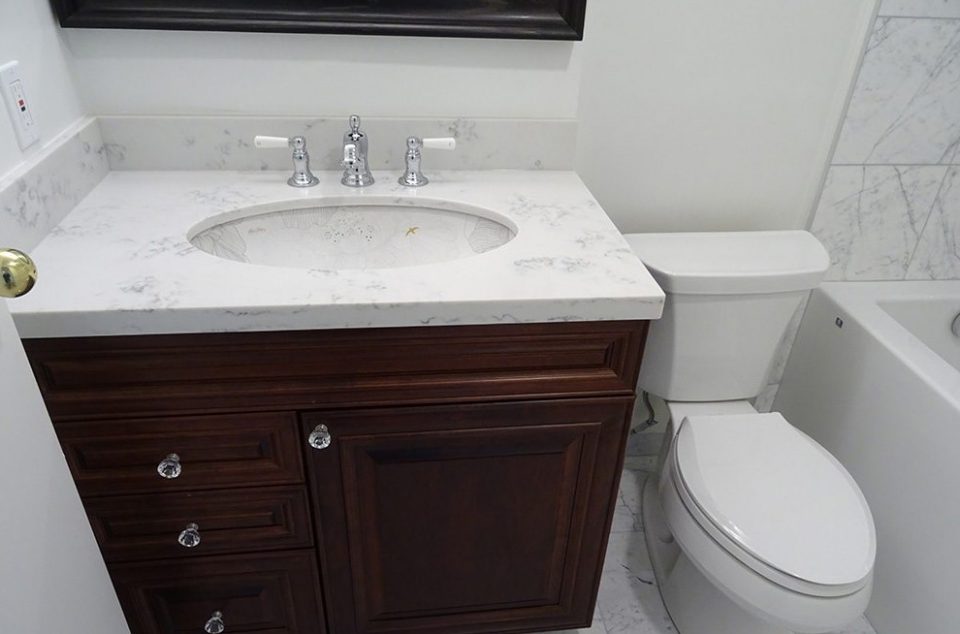 Basement Flooring Costs and Ideas
For stylish basement flooring, vinyl, hardwood, carpet, tile, and even concrete are all popular flooring options for basement renovations.  If you're on the market for new flooring for your basement, you're sure to find the right style at the right price – advances in flooring technology allow for any type of flooring to be applied in basements.  With that in mind, there are special considerations that need to be made; in particular, basement flooring needs to stand up well to moisture and in many cases temperature variations.  From there, you'll want to consider the function of the space – are you finishing a suite, adding a living room, creating more bedrooms, or building a utility room?  And of course, you'll need to consider your style and your budget.  Now that you know some of the main considerations in basement flooring purchases, let's have a closer look at some flooring ideas and their associated costs.
Vinyl
Luxury vinyl flooring has revitalized the vinyl flooring game.  Versatile, durable, and affordable, vinyl tile is a great basement flooring option that's also attractive.  Vinyl is available in a wide range of colours and styles – it can be made to look like hardwood or even ceramic tile.  One of the main benefits of vinyl flooring for basements is that it holds up well in moist environments.  The cost is attractive too if you're on a budget with vinyl flooring for basements ranging from $2-5 per square foot.
Carpet
For living spaces, carpet can be a great option for basement bedrooms or recreation rooms. Synthetic carpets such as nylon and polyester are recommended as they'll stand up better to moisture. Still, carpet is best in a dry environment. These types of carpet usually come in at under $8 per square foot and installation is affordable too.
Hardwood
Hardwood can be tricky in basements because these floors are easily damaged by moisture as they may warp.  However, engineered hardwood provides the aesthetic of hardwood with improved durability.  Indeed, engineered hardwood stands up well in moist environments as it is much less likely to warp.  Engineered hardwood flooring for basements is also an environmentally-friendly option as it can be made from recycled materials and it can also be refinished.  However, this type of flooring tends to be on the more expensive side averaging around $8 but up to $16 per square foot.  Installation can be pricy too.
Other Basement Flooring Ideas
Tile, laminate, and finished concrete are also popular in basements. Ultimately, basement flooring should be waterproof and durable but that doesn't mean you need to sacrifice aesthetic. When considering your basement flooring options, speak with your flooring professional to determine the best floor for your space, your style, and your budget.