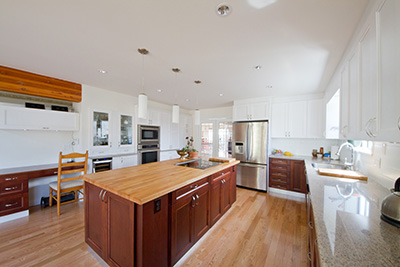 It seems everything costs exponentially more today than it did even 10 years ago. The price of food, heating, and energy has steadily risen over this time period and there are no signs of an end to rising costs. So then, it should not come as a surprise that remodeling your home will likewise cost more. But why? The impact of an expensive housing market, labour shortages, and material costs are just a few of the factors that influence the bottom line when it comes to remodelling your home. By delving a little deeper into each of these issues, you can begin to understand why remodelling your home will cost more today than in the past.
Housing Market
Today's housing market is expensive and competitive. While there are fluctuations in market trends between and within geographic regions, experts note that particularly in popular areas, housing prices have increased significantly since the early 90s. Given the cost of purchasing a new home, many homeowners are opting to remodel their current home in an attempt to save money. This may or may not be an effective approach – experts point to labour shortages and rising materials costs as having a significant impact on the cost of a remodel.
Labour Costs
Speaking more specifically to labour and the obvious (and not-so-obvious) costs associated for remodelling, homeowners are commonly reporting that their budget for labour is much higher today. Additionally, many projects experience delays in completion which has an added impact on the budget for a remodel. For example, larger projects tend to be associated with even larger increases in costs. In 2018, homeowners remodeled their kitchen at a cost 10% higher than in 2016. In just one year, the median kitchen renovation increased by more than $3,000.
Materials
Similarly, material costs are steadily rising – likely because of increasing costs associated with manufacturing and transporting materials. Many homeowners indicate that though they set a strict budget at the outset of their remodel, almost one fifth of these projects came in over budget. And even this represents a significant jump from just 2 years ago where closer to 15% of kitchen and bathroom renovations ran over-budget. Industry professionals highlight the influence of material costs on budget overruns – in most remodelling projects, experts recommend factoring a contingency for unexpected costs into your budget, but with rising material costs it is much easier to overshoot even this contingency.
Nevertheless, the potential for an improved resale value on homes entices homeowners to undergo home remodelling projects. New homeowners see remodelling as a financial investment that also allows them to personalize their home; whereas, longstanding homeowners likely value the investment potential as well as an opportunity to revitalize their home.