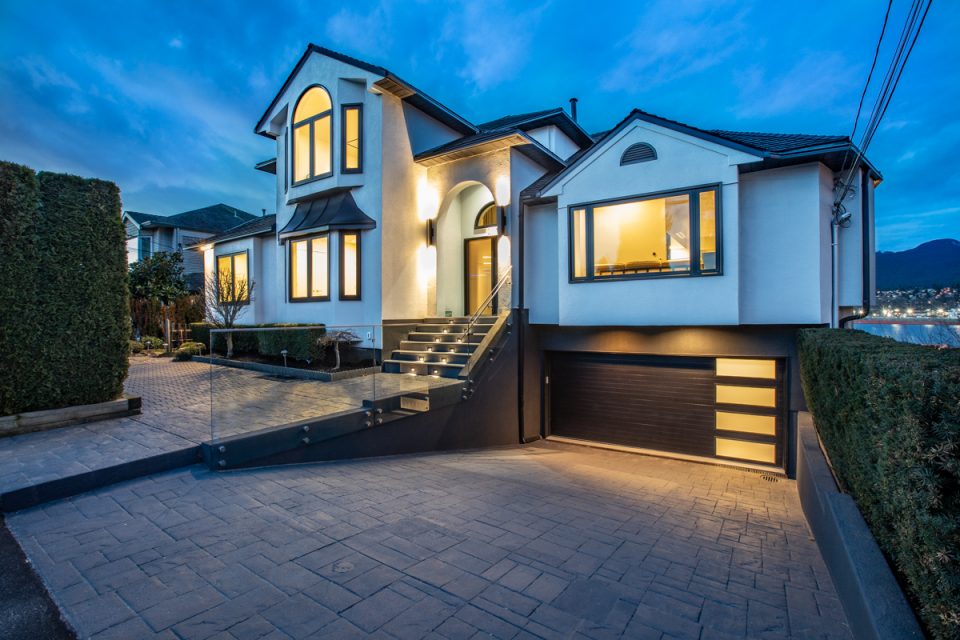 Are you thinking of selling your home, and you want to increase its value? Have you recently bought an older house that needs work? Have you been in your home for a long time, and want to update it? Do you have an investment property that you want to add value to? If you have said yes to any of these situations, you are probably thinking about renovating your house.
If you are hoping to renovate your home, it can be hard to know where to start when making plans. You are probably trying to get a rough idea of how much your renovation might cost, as a place to start. Unfortunately, it's hard to really get a good idea of the expected costs without getting a quote from a general contractor. However, here we can discuss some general costs and ballpark numbers, so that you can have something to work with at this stage of planning. While renovating a whole house in Vancouver isn't a cheap project, it will add value to your property, and make it more liveable for you as well. So, let's look at some of the factors to consider.
All at once or room by room?
First of all, what is the scope of your project? Are you just interested in redoing a few rooms? Or, are you planning to make significant changes or even gut the whole house? If you are planning a lot of changes, there are pros and cons to doing the work room by room, or getting the whole house renovated at once.
Some of the advantages of doing renovations room-by-room are:
You can likely stay living in the house for much of the work
You can spread the upfront costs out over longer periods of time
You have time to make decisions on future projects and can see how the current project goes before taking the next step
You can more easily "DIY" some parts of the project without getting in the way of a contractor
Some disadvantages are:
Going room by room can stretch renovating over months or years. It can feel like you are renovating forever!
It's likely your labour and materials costs will be at least somewhat higher than if you did everything at once
You won't be able to make significant changes to layouts
Some advantages of renovating your whole house at once are:
You can completely rethink the layout of your house and make big changes
You may be able to save money on labour and materials by completing the whole project in one go
It will be done much faster over all
Some disadvantages are:
Your upfront costs will be much higher and you may have to borrow a lot more money
You will probably not be able to live in the house and will need to budget for other living arrangements
Very large renovation projects can take an emotional toll on a homeowner
If you have a large project in mind, it's important to get quotes from several contractors to assess the expected costs for what you want to do. You can ask them to assess for "everything at once" or for the cost room by room.
House renovation costs in Vancouver
Now, as we said before, it's hard to guess how much a home renovation project is going to cost. Especially in Vancouver, housing prices and values change quickly, and there can be a lot of competition for good contractors. Therefore, take the following information as a guideline only, to help you guess at costs.
Whole house renovations
Currently in BC, the average homeowner is spending $15-$60 per square foot on whole house renovations. However, this cost accounts for more low to midrange renovations, which generally means budget-friendly appliances and materials, and doesn't include overhauls on more than a few rooms. People usually prioritize the kitchen and the bathrooms, and do more cosmetic work on the rest of the house, such as paint and flooring.
If you are hoping to gut your house down to the studs and do major renovations, include new roofing or exterior work, or use higher end materials and appliances, you are likely looking at a renovation that will cost you between $100,000 and $200,000 dollars. That can be an intimidating figure! However, if it adds significant value to your home, it can be worth it.
Also be aware that significant problems such as a damaged foundation, asbestos, or severe fire or flood damage will increase the costs of renovations greatly.
Finally, the amounts above assume that you are hiring a contractor to do your renovations. While you may be able to complete some renovations yourself, we strongly recommend hiring a qualified general contractor for your work. They will work faster than you and take care of details like ordering materials and getting permits, and they often can get materials at a better price. Furthermore, you will be confident that your work is up to code, and there will be a warranty on the work in case of problems down the road.
High value rooms
If you are planning on doing just parts of the work now, you may be curious about what the most expensive rooms are to renovate. Unsurprisingly, kitchens and bathrooms usually cost the most to renovate, but also will add a lot of value to your house if done well. In Vancouver, the housing market is very volatile, so having a modern, desirable home is a good idea. As a rough guess, experts suggest that you plan to invest 5-15% of your home's value into your kitchen and bathroom renovations. Currently, houses in Vancouver are have extremely high property values, so this worth double checking with a contractor, but it's also a very good idea to over-estimate your budget. You don't want to be surprised by extra costs when you can't afford it.
Renovations are rarely cheap and rarely easy. However, it's worth it to live in a home that feels like it's just right for you and your family, or to know that you are getting the best value for your investment. Take time to plan your projects, and take your questions to your local home renovation experts.