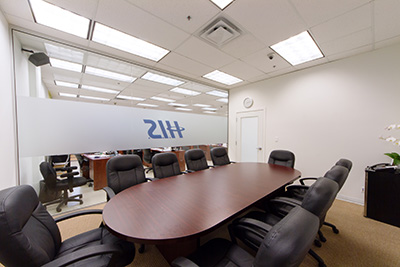 A lot of hard work goes into an office renovation, and I'm not talking about the construction work here. If you've ever coordinated any kind of renovation, you likely know that it can be a very stressful and overwhelming process. That being said, with a clear vision, a well thought-out plan, and skilled craftspeople, the results of renovation projects are well worth any headaches that come along the way. So then, when it comes to renovating an office, planning is crucial to ensuring a happy outcome. The planning process essentially includes three components – the design, the budget, and the schedule. So, let's talk a little more about scheduling an office renovation and attempt to answer the question, how long does it take to renovate an office?
First, a disclaimer – every office renovation project is different and many factors will influence the amount of time the project will require. The size and scope of your renovation, the availability of tradespeople to complete the project, and even the expertise of your contractor can influence the duration of your renovation. But, assuming things all go well, schedules for a typical renovation can be broken down into the planning and construction phases.
During the planning phase, your designer essentially oversees project development to ensure the business owner's vision can be realized. The designer or architect will work closely with the owner to establish project timelines and looks to organize the project so that errors or oversights will not negatively impact schedules during the construction phase. More specifically, the planning phase usually requires several months or approximately 16 weeks.
In the first couple weeks of the planning phase, detailed measurements of your current space are recorded. The location of walls, windows, doors as well as structural, electrical, mechanical, and plumbing schematics is identified. Project sketches begin to take shape based on the owner's vision and the structural components of the office. Throughout the remainder of the planning phase, stakeholders review and edit design drafts and zoning and permit applications are initiated.
During the construction phase, the length of the office renovation will depend on the scope of the project. A simple redesign that relies on existing structures will be faster than a major overhaul where electrical or HVAC systems are replaced, for example. Your contractor will be your point of contact for determining construction phase schedules. Ultimately, the owner will collaborate with their contractor and designer/architect to ensure the project is progressing on schedule while also keeping the final renovation goals in sight.
Remember, each office renovation project is unique, so it can be difficult to estimate how long it will take. Still, with that in mind, careful planning and effective communication among stakeholders can ensure that renovations are conducted on time and on budget.