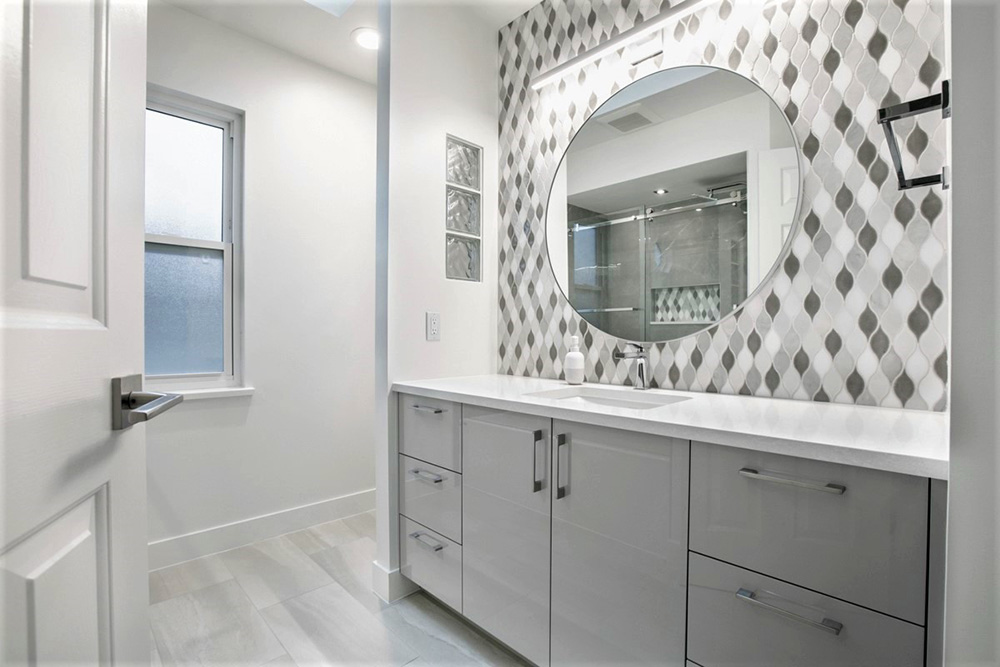 Your bathroom may be designed with function in mind or it could represent a relaxing oasis. Depending on how you like to use your bathroom, you may be considering a bathroom renovation. For some of us, we take a pragmatic approach to grooming and we are in and out of the bathroom in record time; for others, we prefer to rest and recoup in a warm bath at the end of the day and our bathroom design needs to reflect a calming environment. Still, regardless of how you use your bathroom, bathroom renovations can help keep your bathroom looking and feeling fresh. So, if your tiles are showing signs of age, your fixtures don't function as they should, or you just want to update old décor, you probably want to know more about bathroom renovation costs in Vancouver.
A recent estimate of bathroom renovations suggests the minimum budget for a small bathroom with affordable fixtures and design elements will start around $10,000. If you are renovating a large bathroom and you want to go all out with fixtures, cabinets, mirrors, and lighting, you can sometimes expect to spend four or five times that figure. So then, how can you plan your budget given the variety of bathroom renovation costs? It's simple: plan, plan, and more planning.
The key to any successful renovation that finishes on time and on budget is planning. Consider carefully how you envision your renovation to proceed from which components can be saved and reused to your final design and style elements. For example, your plumbing and fixtures may be functional and well-maintained meaning they need not be replaced. However, you may have already decided that you want all new features in your bathroom – so, pricing out these features in advance will give you a good idea of final costs. That being said, one major factor that many homeowners overlook when planning a bathroom renovation is what they will do when their bathroom is out of commission. If you have only one bathroom, also include the costs of arranging temporary bathroom solutions.
Ideally, to ensure a seamless bathroom renovation, it is always recommended to work with a professional contractor. Unless you have experience managing renovations, or you are confident in your own renovation skills, a contractor can take the headache out of a renovation. S/he will help you develop your budget and costs, will oversee every element of the project including hiring tradespeople, and the best contractors are highly effective at keeping bathroom renovation projects on budget.
Ultimately, there are many factors that go into a bathroom renovation, so you should take the time to plan and budget thoroughly before initiating your renovation. Measure your space, consider the design and function of the bathroom, consider the costs for fixtures, features, flooring, paint, and lighting, and remember to factor a contingency plan into your budget in case things don't go the way you imagined.