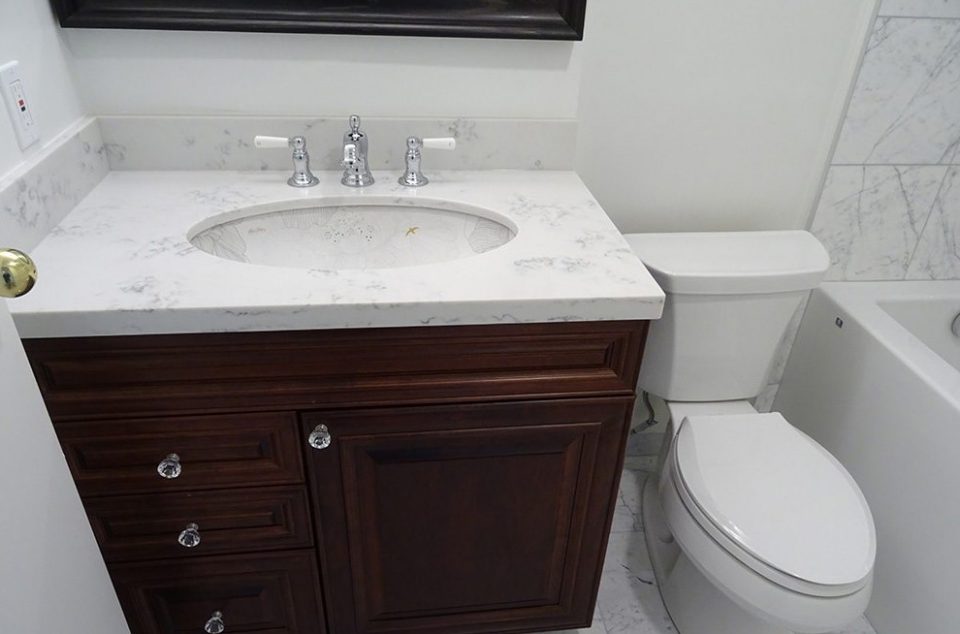 The basement of your home can have a significant impact on its resale value.

A musty, dingy basement with odd smells and visible cracks in the foundation is sure to turn off any potential buyer. On the other hand, a finished basement that increases the area of living space in your home and also serves as an attractive alternative to the typical basement appearance can be a great motivator to potential buyers. Even if you have no interest in selling your home, investing in a basement renovation can help you get more from your home. While a basement renovation can seem like a daunting project, these basement renovation tips will make the project more manageable.
Inspect First
Before you begin a basement renovation, conduct a thorough inspection to spot signs of moisture or damage to the foundation. While making foundation repairs or identifying and fixing moisture problems can be costly, it'll be even more costly if these problems become obvious after you've spent the money on a renovation.
Function and Layout
Carefully consider the function and layout of your basement renovation. Some homeowners are keen to add living space, and a basement renovated to include a living room is a great idea. That being said, if you're renovating with the intent of selling your home, you also want to be sure that you allow the space to match what buyers want – not what you want. An open concept is a great (and cost effective) layout option. Finish your walls, add some flooring and lighting, but leave the space simple.
You should also take time to consider how the space can be used functionally. A small basement may only be appropriate for an added bedroom and/or laundry room, whereas a large basement may be converted into a suite one day. One tip is to include rough-ins for bathroom and kitchen plumbing, particularly if you are already planning on plumbing work in your renovation.
Features
Design features such as lighting and flooring demand careful consideration. When it comes to lighting, you want to remember that there is little or no natural light coming into most basements. Pot lights make a great basement lighting option because they are flush with the ceiling but put out ample light. As you think about flooring, remember that basements tend to have higher humidity levels. Laminate is durable, affordable, and easy to install; but carpet is also a comfortable addition to basements for extra padding and insulation over basement floors.
Budget
Finally, and most importantly, plan your renovation carefully before you begin so you can set a firm budget and stick to it! If you are on a low budget, a simple paint job is all you need. Also, it's always advisable to work with an experienced contractor if you're doing more major renovation that requires opening or moving walls. You want to ensure that your basement renovation is safe, but also experienced contractors can help you plan a budget that also includes a buffer for unintended costs.